Overnight Wholemeal
March 22, 2020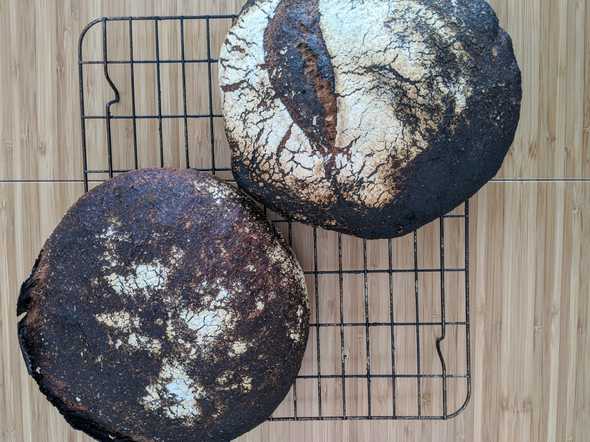 | Ingredient | Quantity (g) | Baker's Percentage (%) |
| --- | --- | --- |
| Water | 810 | 81 |
| White strong flour | 375 | 37.5 |
| Wholemeal strong flour | 625 | 62.5 |
| Dried yeast | 3 | 0.3 |
| Salt (for dough) | 20 | 2 |
Timings
| Step | Time |
| --- | --- |
| Autolyse | 30 mins |
| Turn every 30 mins | 5 hours |
| Proof | 12 hours |
| Bake @ 250 ºC (30 mins with lid) | 50 mins |
Notes
After the bulk rise, the dough was still very sticky, which made shaping hard. Was the dough too wet or did I not do enough turns during the bulk rise?
Look at reducing baking time to 40 minutes: 25 minutes with the lid.
Next time, flip the dough seam side up, did not work with or without slashes.
Overproofed? Dough did not spring back after poking.
---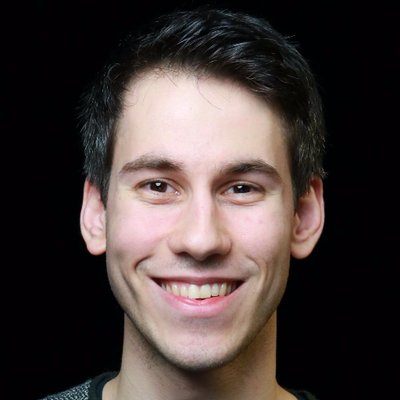 Written by Daniel Apt, who likes design, code and bread.
You should follow him on Twitter