New (Starter) Country Spelt Bread
May 11, 2019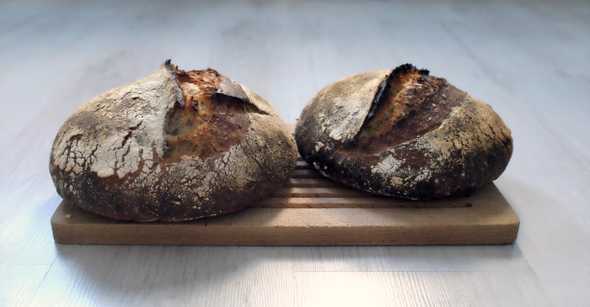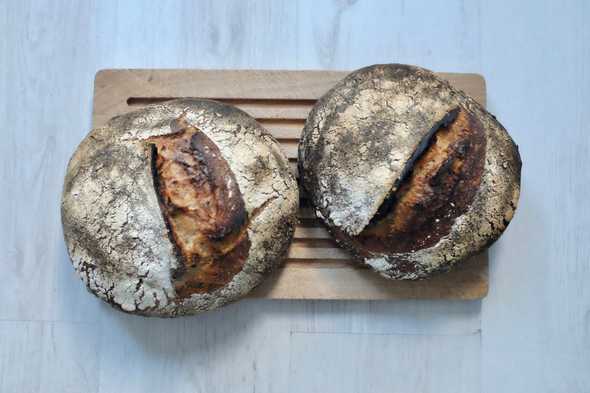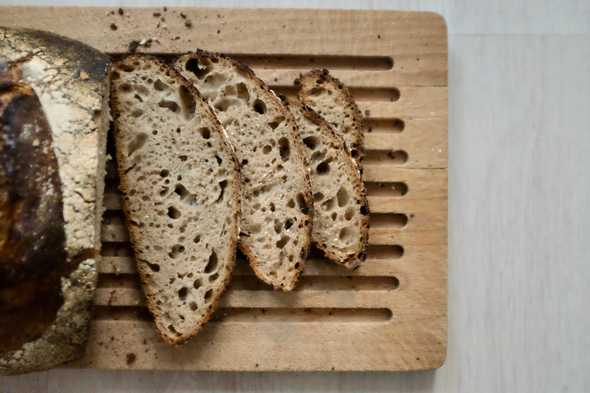 Ingredients
Levain (makes 480 grams)
| Ingredient | Quantity | |
| --- | --- | --- |
| Starter (from counter) | 3 table spoon | |
| Water | 200 | |
| Wholemeal flour | 100 | |
| White bread flour | 100 | |
Dough (makes 3 loaves)
| Ingredient | Quantity (g) | Baker's Percentage (%) |
| --- | --- | --- |
| Levain | 200 | 20 |
| Water | 700 + 50 | 75 |
| Wholemeal spelt flour | 300 | 30 |
| White bread flour | 700 | 70 |
| Salt | 20 | 2 |
Timings
| Step | Time |
| --- | --- |
| Levain rest | 8.5 hours |
| Autolyse | 30 mins |
| Bulk rise | 3 hours |
| Bench rest | 15 mins |
| Proof | 3-4 hours |
| Bake* | 40 mins |
*First 20 mins with lid, last 20 mins without. Stay at 250 Cº. Better to lower the temp to 225 Cº after 30 mins.
Notes
The starter used for the levain had not been fed for 24 hours. Starter was very watery.
Due to thin-ness/wateriness of the starter, 3 tablespoons where used. I suspect the mass was still less than the usual 1/2 tablespoons of thick starter.
---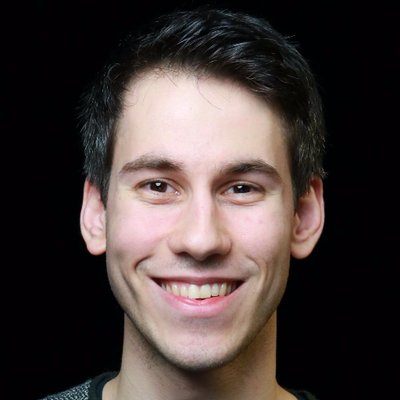 Written by Daniel Apt, who likes design, code and bread.
You should follow him on Twitter