Mystery Pizza and Bread
July 20, 2019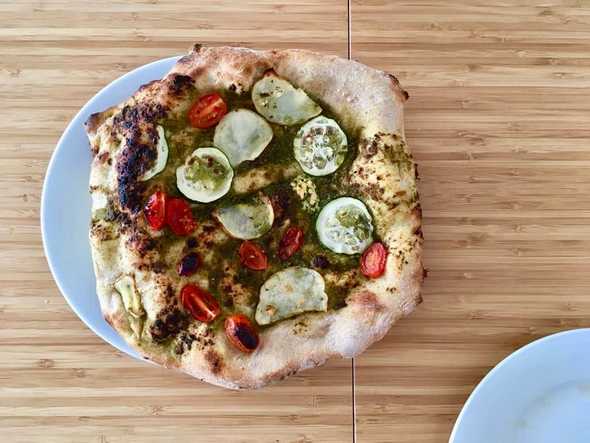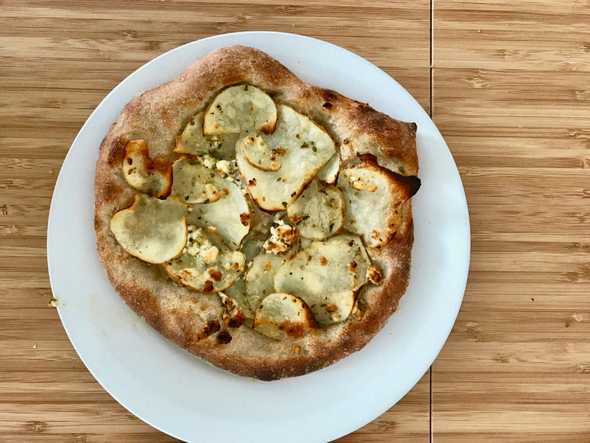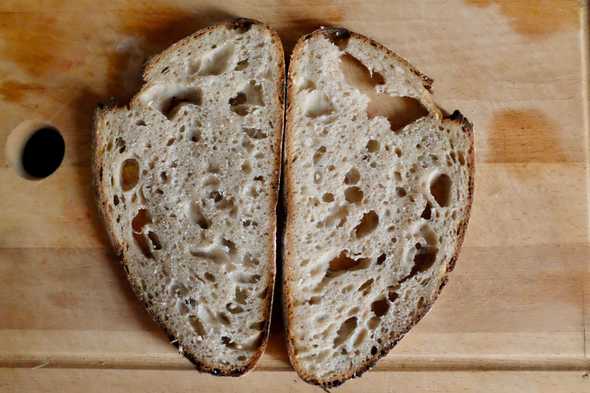 Ingredients
Levain (makes 400 grams)
| Ingredient | Quantity | |
| --- | --- | --- |
| Starter (from counter) | 1 table spoon | |
| Water | 200 | |
| Wholemeal flour | 100 | |
| White bread flour | 100 | |
Dough (makes 2 pizzas and 2 loaves)
| Ingredient | Quantity (g) | Baker's Percentage (%) |
| --- | --- | --- |
| Levain | 300 | 20 |
| Water | 1,150 | 77 |
| White bread flour | 850 | 57 |
| Hartog White Flour (I think) | 250 | 16 |
| Wholemeal flour | 400 | 27 |
| Salt | 30 | 2 |
Timings
| Step | Time |
| --- | --- |
| Levain Rest | 9hrs |
| Autolyse | 30mins |
| Bulk rise | 3.5hrs |
| Bench rest | 30mins |
| Proof | 4hrs |
| Bake | 40mins |
Notes
Large bubbles. Either over-proofed or shaping went wrong.
A lot to learn re. making pizza. Dough was inconsistent, stuck to the pizza peel.
Get a pizza stone. Oven a mess afterwards as I baked in the lid of a pot.
Made pizza with the dough just after bench rest.
Bread is "mysterious" as I don't know what white flour I used. From an unmarked Hartog bakery bag.
---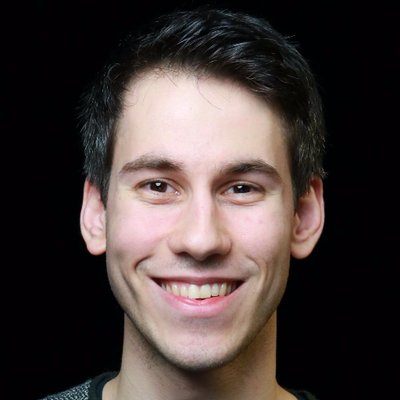 Written by Daniel Apt, who likes design, code and bread.
You should follow him on Twitter